Indigenous Choreographers at Riverside Gathering
April 27 – May 6, 2018
Hosted and co-directed by Jacqueline Shea Murphy and María Regina Firmino-Castillo
Grant Bowen, Production Manager
Jeff Zahos, Sound Engineering Consultation
Magnolia Yang Sao Yia, Assistant Coordinator
---
The Indigenous Choreographers at Riverside (ICR) project is an annual event that brings Indigenous dance artists, Indigenous studies scholars, and dance studies scholars to campus to connect, discuss, and share work. We look at ways Indigenous dance, in many diverse forms and locations, engages Indigenous knowledges, and at the import of these articulations.
This year, the ICR project features Grupo Sotz'il, a dance collective including eight Kaqchikel and Mam Maya dancer-musicians, who will be in residence at UCR for two weeks. Highlights include: Sotz'il's presentation of Uk'u'x Ulew, a multisensorial Maya dance-ritual that provokes reflection on the environmental/political/spiritual dimensions of our planetary crisis; a dance exchange between Sotz'il and invited Indigenous dance artists, including several returning from previous ICR gatherings; a day long Critical Scholarship in Indigenous Dance symposium featuring international, interdisciplinary dance makers and scholars writing about Indigenous dance; a film screening and discussion of an experimental film about Grupo Sotz'il's process; and several movement and music workshops.
Dance artists participating in this year's gathering include: Lukas Avendaño (Tehuantepec, Oaxaca, México); Louise Potiki Bryant (Aotearoa/New Zealand); Jack Gray (Aotearoa/New Zealand and NYU); Grupo Sotz'il (Kaqchikel Maya, Guatemala); Traditional Cahuilla Birdsingers and Dancers; Sam Mitchell (USA); Rulan Tangen (DANCING EARTH Indigenous Contemporary Dance Creations; based in Ogaa Po'ogeh, Tewa territory known as Santa Fe, NM & Yelamu, Ohlone territory known as San Francisco, CA); Ni'Ja Whitson (USA) .
OUR FUNDERS
Indigenous Choreographers at Riverside is presented by the UCR Department of Dance and UCR Native American Students Programs in conjunction with ARTSBlock/Culver Center of the Arts, with additional support provided by the UCR College of Humanities, Arts, and Social Sciences, UCR Native Student Programs, the Costo Chair in American Indian Affairs, the California Center for Native Nations, the Center for Ideas and Society, and UCR Departments of Dance, Hispanic Studies, Music, Theatre, Film and Digital Production, Ethnic Studies, and Global Studies.
The presentation of Uk'u'x Ulew is made possible by the New England Foundation for the Arts' National Dance Project, with lead funding from the Doris Duke Charitable Foundation and The Andrew W. Mellon Foundation, with additional support from the National Endowment for the Arts.
This ICR gathering is presented in conjunction with Umyuangvigkaq: Yaanga Long Table and Durational Sewing Bee, led by Emily Johnson (Yup'ik), Karyn Recollet (Cree) and Cindi Alvitre (Gabrieliño/Tongva), May 6, 2018, downtown Los Angeles. Full program details at https://performancepractice.la/umyuangvigkaq-yaanga/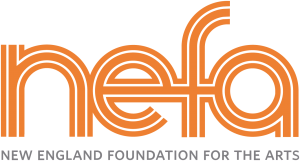 CONTACT
For more information, please contact:
Jacqueline Shea Murphy: jshea@ucr.edu

María Regina Firmino-Castillo: mariafc@ucr.edu
For Travel and Lodging Accommodations, please contact:
Magnolia Yang Sao Yia: myang053@ucr.edu
---
Featured Photo: Grupo Sotz'il performing Uk'u'x Ulew; Liga Maya Internacional; Washington, DC;  2017
Photo credit: Tomás Alejo