Lorene Sisquoc (Fort Sill Apache/Cahuilla), Curator / Culture Traditions Leader at Sherman Indian High School and Museum; Instructor, University of California Extension, Riverside; Co-founder Mother Earth Clan Cultural Programs.
Sisquoc is curator of the Sherman Indian Museum. She became volunteer curator/manager of the Sherman Indian Museum in 1991 and has taught classes in Native American traditions and basketry at Sherman Indian High School since 1995. Sisquoc is the first Elder/scholar-in-residence at California State Polytechnic University in Pomona, California.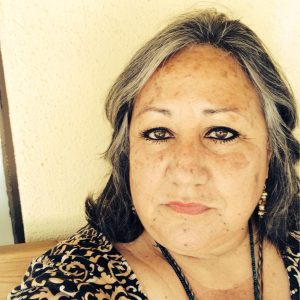 ---
Michael Madrigal is a member of the Cahuilla Band of Indians from the Cahuilla Indian Reservation located near Anza, California. He is presently enrolled in the Ethnic Studies/American Indian Studies graduate program at UCR.  Growing up in the reservation community, Michael had the opportunity to learn about his tribal traditions from many elders including Katherine Saubel, Alvino Siva, Robert Levi, and Uncle Billy Mesa. Keeping vibrant the Indigenous cultural and spiritual traditions of southern California tribes is one of his life vocations. Michael has also been president of the Native American Land Conservancy for the past ten years. The primary goal of the conservancy is to care for and preserve sacred landscapes for present and future generations, thereby honoring the ancient and ongoing relationships between Indigenous peoples and the land.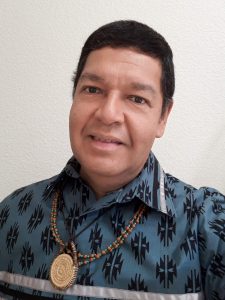 ---
Jack Gray has iwi (tribal) affiliations to Ngāti Porou, Ngapuhi, Te Rarawa, Ngāti Kahungunu of Aotearoa. He is a contemporary dancer, choreographer, teacher, facilitator, and writer. A founding member and current Artistic Director of Atamira Dance Company, the leading creator and presenter of Māori contemporary dance. Jack has an extensive background focussed on international, interdisciplinary, and intercultural projects, including Berkeley Dance Project, Cultural Informance Lab, Transformance Lab, I Moving Lab, Indigenous Dance Forum, and more. With an independent arts practice spanning two decades, Jack's travels (pre-Covid) took him all over the world to engage with Indigenous audiences & community-centered spaces of learning, being, and activation. In the U.S, Jack was guest choreographer at UC Berkeley, Visiting Assistant Professor at UC Riverside, Regents Lecturer at UC Los Angeles, Visiting scholar, and Spring Artist in Residence at Asian/Pacific/American Institute at New York University. As an ongoing research space, Jack creatively explores and devises restorative approaches towards helping communities restore living cultural relationships to the Earth and Sky. Another platform is Movement for Joy, a class that is inclusive to all, which looks at joy and authentic embodiment as a means to dynamically connect more productively with the self and others.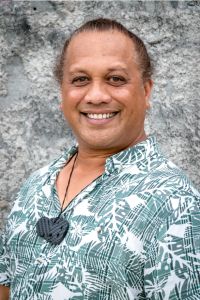 ---
Tamara Ho is an Associate Professor of Gender and Sexuality Studies at UC Riverside. Her Ph.D. is in Comparative Literature, and she was the director of UCR's California Center for Native Nations from July 2018 through June 2021. An immigrant of Chinese descent from Burma/Myanmar, she is grateful for the opportunity to live and work on the unceded lands of Cahuilla, Tongva, Luiseño, and Serrano peoples and to learn with Native colleagues and students at UCR. In addition to gender and sexuality, her teaching focuses on critical ethnic/race studies and medical humanities. Ho's interests span a wide range: from Burmese refugees and immigrant Buddhist women to transnational feminisms, intersectionality, and decolonial approaches to health, sustainability, medicine, and food. Her research has been published in the journals Signs, PMLA, Discourse, and Science Fiction Studies, and in various collections in Asian American studies.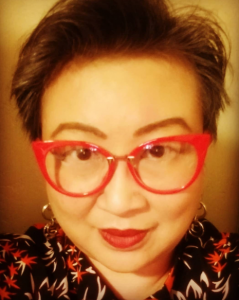 ---
Rachell Enriquez (She, Her, Hers). UCR Alumni with many years of working experience on campus. Being new to this ICR Advisory Board, I look forward to supporting our students within Native American Student Programs and taking part as a board member to learn more about different Native Cultures and share the knowledge learned by taking part and sharing the knowledge as needed.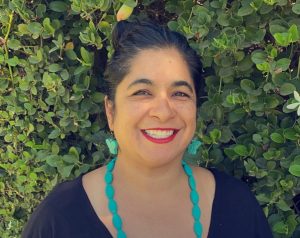 ---
Jacqueline Shea Murphy is a writer, scholar and professor in UCR's dance department where she teaches courses in critical dance studies, in choreographing writing, and in Iyengar yoga. She is author of "The People Have Never Stopped Dancing": Native American Modern Dance Histories (awarded the 2008 de la Torre Bueno Prize® for outstanding book of the year in Dance Studies) and in 2016 guest edited a special issue of Dance Research Journal on "Indigenous Dance Today." A new book, Choreographing Relationality: Resurge-instances of Indigenous Dance, is forthcoming from the University of Minnesota Press. It engages with how several specific Indigenous dance projects (all by dance artists who have been part of ICR gatherings) enact ways of being in which relationality undergirds everything, and that carry force even as they are small, come forward and recede, and acknowledge both continuities and ruptures. The project articulates how this ongoing relationality unsettles the extractive structures that European colonization feeds upon and violently imposes on Indigenous peoples, and which ongoing settler coloniality labors to maintain. Through this writing, and through producing numerous showcases, panels, and symposia at UCR and elsewhere, she has worked to bring Indigenous dance into visibility to dance studies scholars. Shea Murphy is of Irish, French-Canadian, Welsh and English ancestry and grew up in rural New England. She has a background in literary studies and creative writing, as well as modern dance and Iyengar yoga.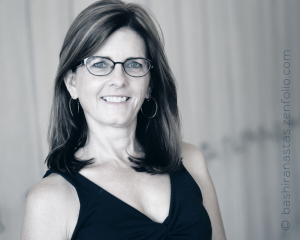 ---
María Regina Firmino-Castillo is a transdisciplinary artist and researcher who participates in and writes about performance across national and colonial borders. She has created documentary, performance, and experimental video pieces that interrogate the paradoxical social imaginaries of the Guatemalan post-war period and depict the complexities of the Central American diaspora. With Tohil Fidel Brito, she has co-directed site-specific sculpture, installation, and multidisciplinary performance projects in Guatemala, México, and the United States. As an assistant professor of critical dance studies at the University of California, Riverside, Firmino-Castillo teaches courses on decolonial approaches to dance studies, transdisciplinary performance, and the anticolonial possibilities of dance and performance. Her forthcoming book, tentatively titled Choreographies of Catastrophe, investigates how bodies are sites of ontological violence in the context of genocidal coloniality in Guatemala and its complex and transnational reverberations across the hemisphere. Through the work of artists in Guatemala, México, and the United States, the book also attends to ways that those affected by the multiplicitous catastrophes of coloniality deploy insurgent corporeal strategies not only to survive, but also to enact otherwise bodies, worlds, and lives despite ongoing necropolitical control and violence.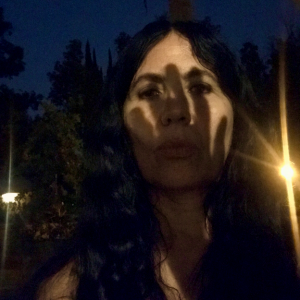 ---